Synopsis
Hacker, expert on wiki technology. Committed to create online and offline communities for social sharing. I build functional websites that score in a very short time.
Keywords: wiki, hitchhiking, dumpster diving, search engine optimization, social networks.
The longer version
I am a web consultant with a background in mathematics and sound technology, with experience working for NGOs, government and business on 6 different continents and in 6 languages.
Writing smart, concise and readable code in beautiful languages such as Python and CoffeeScript is a pleasure to me. I can do the same in other languages such as PHP and JavaScript. I've been coding in various languages, BASIC, MSX-DOS, Z80 machine language, Pascal, Elan, Scheme, Visual Basic, VBScript, C, C++, Bash, PHP, Ruby, JavaScript, Python, CoffeeScript.
I have done this for diverse organizations such as the Dutch tax authorities, CouchSurfing when it was still a non profit, NGOs in Peru and Mali, the Parisian avant garde music institute called IRCAM, an online furniture shop, Hyves (during its peak days with 5 million members), a loose and growing collection of hitchhikers across the globe. I'm experienced with MediaWiki, Drupal, WordPress and Meteor.
My mind is analytical, swift and creative, but not when it comes to visuals. I'm good with symbols, language, logic and music. My math is somewhat rusty but I hold an MSc with a specialization in discrete mathematics and a minor in cognitive science.
Experience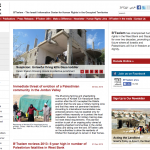 I have worked with big social networks such as CouchSurfing, Hyves (during peak with 5M Dutch members), NGOs such as Geekcorps Mali, CEPES and B'Tselem and renowned scientific institutes like IRCAM and Fondazione Bruno Kessler.
I have experienced Kasper when we both studied pure mathematics just for the fun of it.  He is my standard for people with extraordinary intellectual capability, maturity and insight.  Especially his ability to quickly assimilate knowledge is astonishing.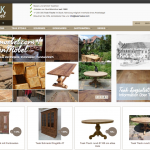 I manage a team of people working on the technology stack of a group of websites for selling furniture, from system administration to CSS, maintaining Drupal and WordPress and including on- and off-site search engine optimization and article writing.
I enjoy writing open source code and you can see some of that on my github page.
Friendly and very knowledgeable, I would highly recommend Kasper to anyone in need of wiki development!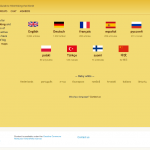 I also enjoy working on wikis. I've been involved in various projects, ranging from Hitchwiki, Deletionpedia, and internal wikis for the Dutch tax authorities and Daimler Benz.
I have hired Kasper as a wiki specialist. He did a remarkable job, adopting the programming done by others before and amazing me with his creative, quick and intelligent solutions.
I am available for both long term and short term projects.
Today was the most productive Sunday ever.
Contact Kasper Souren
You're welcome to contact me in Dutch, English, French, German, Italian or Spanish.
[contact_form]